Welcome to Nekidspike fanfic

Come on in and look about! Here you will find fanfic and monthly challenges read from the LiveJournal page Nekid_Spike.
There will be Blog posts about all things Spike.  Feel free to share your thoughts on Spike!
For all Blogs go to: https://blogencounters.com/
Nekidspike podcasts are for adults who enjoy all things Spike from the hit series Buffy The Vampire Slayer.
You will find all Podcasts and Blog posts under the tab above "Blogroll/Podcasts"
Follow our Twitter: @Nekidspike_real
Please visit http://community.livejournal.com/nekid_spike
*Warning* Some of the stories read here are adult in nature.
YOU MUST BE OVER 18 TO CONTINUE!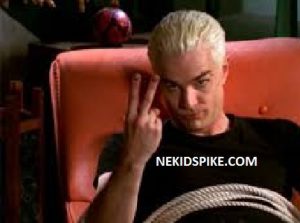 ENTER AT YOUR OWN RISK!